5 Media Options
Option 1 - Local, truly live AM/FM radio endorsements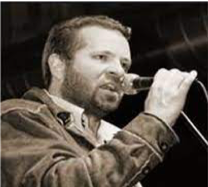 This is how local battles are won – with a well-coached, trusted local influencer.
Our customers have often jumped to #1 JD Power rank sales quickly.
While Live endorsements are hard to track and have high cost-per-acquisition, in perceptual research, they are are the pivotal factor driving all sales across all other sales channels.
ROI - High -  Local host/influencers powerfully set up the local need and sell the product perfectly, as a local user.
Markets - Local - These air in key local battleground markets in top 20 DMAs.
Execution - Easy - We can even make changes, live, within the hour with breaking client news.
Lead/ Attribution Hard – This is live. - We cannot attach tracking software. BUT, MOST IMPORTANTLY, local sales teams credit our endorsement talent for 50% to 90% of their sales, unaided.
Cost POV - Higher - CPMS are 30%-50% higher. Big talent sells out annually. They are worth it.

Option 2 - National Live Endorsements
Truly live, national (satellite) AM/FM or Sirius XM radio station hosts on thousands of stations across the US. (Smerconish, Glen Beck, Bongino, etc.)
Effective for national, direct to consumer campaigns. Results can be super powerful. Campaigns we have aired have resulted in the biggest sales & web traffic days ever.
ROI - High -  Results are staggering, especially if news headlines cover the need for your product.
Markets - National - These air across the USA in A, B and C counties.
Execution - Easy - Easy execution, but edits are difficult and take 2+ weeks to execute.
Lead/ Attribution Hard – This is live. - We cannot attach tracking software to live endorsements.
Cost POV - Higher - CPMs are 60% higher than local spot, and often higher than local endorsements. National talent is limited. Demand is high and supply is low.
Option 3 - AM/FM Stream
Streaming recorded endorsements, we add to local AM/FM schedules.
ROI - not great -  There are listeners streaming, but listeners often skip through your ads.
Markets - Local - We can also air on multiple local station streams for broader local reach.
Execution - Easy -We can easily insert any recorded talent endorsement or any 60 we choose.
Lead/ Attribution  Easy / Not great – We can add tracking, but again, our stream lead experience is not great.
Cost POV - Low - CPMs are low, @50% of local spot. Stream units are a low priority for us.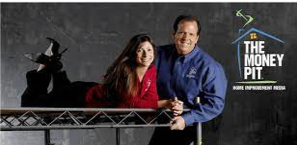 Option 4 - Podcasting
Podcast endorsements, with the host endorsing your brand.
This is becoming the highest ROI endorsement format.
Podcasts and their host endorsements are recorded, but listener passion makes up for that. Downloads are measured in real time, with available direct to client digital customer insertion and lead generation/attribution.
ROI - High -  This is a passionate podcast listener, which is a key endorsement benefit.
Markets - National & non-host local - For a host read podcast, this is web based, so reach is national. We can get local, recorded, non-host podcast endorsements also.
Execution - Easy -The lead time is longer than spot radio, about 3-weeks. Edits are hard.
Lead/ Attribution - Excellent HIGH ROI – We have multiple measurement options, including real time listener downloads and client direct lead generation software inserted in ad.
Cost POV -Higher, but higher ROI - CPMs are highest of any radio or endorsements. That may be irrelevant, with far higher ROI. Drawbacks are it is not live. Reach is lower usually.



Option 5 - Recorded Podcast Endorsement Gross Impressions.
These are targeted impressions bought to your demographic target across all outlets (Spotify, Apple, You Tube, etc.)
You are not buying a specific Podcast. Instead, you are buying Gross Rating Points (audience) up to a specific level/cost, to a measured targeted podcasting listenership. They will air on multiple Podcasts. They have all the podcasting listenership and attribution benefits, but without the host endorsing you. The real factor in using these are balancing the savings of host read, versus the host and production we use.
ROI - Good -  LOTs of impressions. Good targeting and tracking.
Markets - National or local - You can buy targeted podcasting GRPS across the US or in local markets.
Execution - Easy - Easy with a produced ad using our talent or using the client voice.
Lead/ Attribution - Good – There are real time downloads and client owned tracking inserted. The problems is there is none of the passion for the host that generates that ROI.
Cost POV - Good - Higher than spot radio but lower than host read endorsements.